PO Box 4590
Pasco, WA 99302
The Law Offices of Jay S. Jump, PLLC
The Jump Law Group, LLC
The Jump Law Group is a law firm that handles cases for debtors and creditors. We have 20 years of experience representing both small business creditors and debtors in bankruptcy court. From consumer Chapter 7 Bankruptcy to Chapter 11 business reorganization cases to Chapter 13 Wage Earner bankruptcy cases to small business collections, FDCPA and FCRA cases, we help people deal with their financial issues.

We are located in the middle of the Washington desert (aka the Columbia Basin) in Tri-Cities, WA.

Unfortunately, we are not taking new cases at this time.

We do still offer our free education seminars to schools, colleges, community organizations, and any other entity that wants to learn about financial money management. Please feel free to contact us for further information.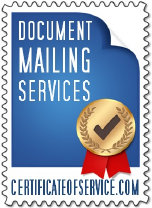 www.certificateofservice.com
Outsource your legal and bankruptcy noticing needs with www.certificateofservice.com. We are the nation's premiere noticing service for bankruptcy practitioners in all judicial districts.

You don't write motions with a typewriter.
You don't file documents manually with the Court. .

Why are you still stuffing your own envelopes?
(c) 2017. All Rights Reserved. Law Offices of Jay S. Jump / The Jump Law Group
PO Box 4590
Pasco, WA 99302
(509) 412-1356
Consumer Bankruptcy
Business Reorganization
Creditor Claim Managemenet
Small Business Collections
Asset Protection
FDCPA / FCRA
Credit Repair & Managment
Financial Education